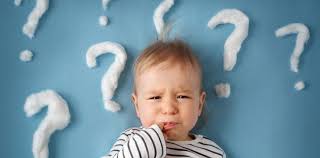 The big why question.

Children do have a lot of "why" questions and we can more or less answer most of them, but for some questions it is slightly more difficult.
"Mother, why are we living?"
And when it turns into, "I don't really want to be here,"then you just sit with your head in your hands, hoping for the right words. 
During a recent healing I was asked that question by a 4 year old girl. Fortunately, the angels were numerous and they were able to guide me in finding the right words.
Tell her, they whispered, tell her that Earth is the only planet where you can have a body. Where you can feel how such a body forms, how it grows and grows. On the moon there is nobody at all and no grass, trees or tomatoes grow there. That only happens in the earthly sphere. If you lived on the sun, you could not have a body because you would burn completely. Also on the beautiful stars that you can see at night, you cannot have a body. Bodies are really very special and only reserved for this planet.

The angels asked me to ask the parents / grandparents to pay attention to every living thing on this planet. From a seed that you plant and from which a flower, a blade of grass or a tree grows. To observe a vegetable plant and see how it grows.
Also to look at what is growing in your body every day.  "Look at how your fingernails have grown", let's celebrate that.
Need new shoes? Why don't those feet grow so wonderfully! Isn't it great that we can all feel that?
And yes, sometimes there are growing pains, which can also be felt. But how nice it is to be able to experience all that. In heaven we can only look at it and secretly be a little jealous of everything that grows and blooms.

I was told that this girl had a great need for nice things. Not fake news, but that life can be joyful and every step, large or small, is important to recognize and acknowledge.
I thought it was a wonderful healing and it resonated with me for a long time. The gravity of the earthly energy is sometimes very overwhelming for me. Everything is restricted and nothing is allowed – is a feeling that certainly floats to the surface in these corona times.
So we have celebrated many "growth moments" in recent weeks. Nails painted and we bought a new bikini for the daughter. For the first time adult size because she is already so tall that she no longer fits children's sizes. She stands next to everyone to see how much she has already grown and how much more she needs to grow.
The youngest son fell off his horse for the first time and discovered that it hurts quite a bit, but that you can also climb back on and try again. He is so proud of his fall and shares the video with anyone who wants to see it.
The daughter has massive mood swings and her body shows that she is no longer a little girl. So crying alternated with exuberant moods about 10 times a day. And here too she grows and she can talk about it (preferably late at night when I get into bed with her) and I try to enjoy this too.
The oldest son has graduated – what a milestone! Only to realize that it will start again tomorrow because he would like to study for another 2 years
I am blessed!
I hope this is of use to you and I wish you blissful growth moments full of fun!

Greetings from the heart
Annelies
Ps, I find the stories of Neale Donald Walsch 'the little soul and the sun' part 1 and 2 wonderfully beautiful and very suitable to tell children.